Journal: Fisher Plant
Fisher Plant (Summer 2001): Liz and I journeyed to the Detroit area again, and decided to spend an afternoon investigating an abandoned manufacturing plant with some of her friends there. The Fisher Plant used to make auto bodies or something along those lines. I haven't done a lot of research, sorry. Some car thing, anyhow. Every business in Detroit is some car thing.
In any case, we drove to the building in question, which was located in an area full of old (mostly abandoned) factories and old (mostly abandoned) houses. The plant itself was absolutely wide open — dozens of easy entrances right off the street. The kids who live in the houses immediately across the street nearby must have some awesome games of hide and seek.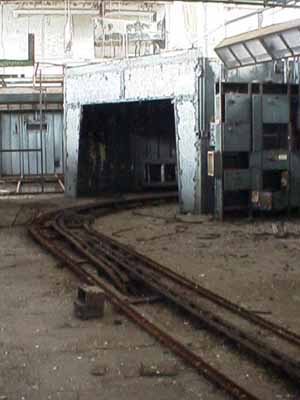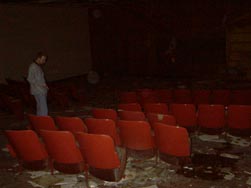 The plant was an impressive structure, though slightly lacking in character. It had been stripped pretty thoroughly, to such an extent that we couldn't really determine what each area of the five floors we investigated had been used for. We did find some neat toys, like a little automatic track that seemed designed to pull cars through a tunnel in the manner of many amusement park rides, a movie theatre, and some huge vats of something or other.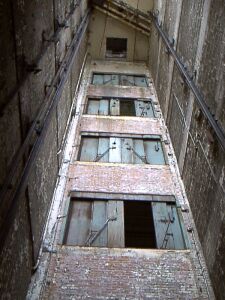 Once out on the roof, we had a great view of the city, and paused to have a delicious picnic lunch consisting of some of Pat's neverending supply of Mike'n'Ikes.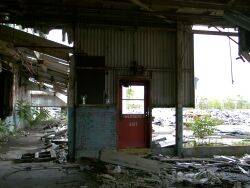 On the way back out, we heard some distinctly human-sounding noises and were pretty sure we weren't alone in the plant, but as it happened we never did run into whoever else was touring the plant at the same time as us.

Continue Back in Journal | Switch to Journal Index